CryptoBase Bitcoin ATM
is different from traditional ATMs; here, you can't withdraw or deposit money into your bank account. If you are a non-crypto account holder, you can't use this ATM and get benefits from it. Crypto users can invest their money in a crypto coin and sell their crypto coin to get cash on hand via the crypto-based ATM. 
CryptoBase Bitcoin ATM is often known as BTM among the public, which is a fast and reliable way for crypto users to buy and sell their crypto coins. By introducing the crypto-based ATM in the market, the popularity of cryptocurrency has increased and many people have started investing in cryptocurrency. 
Before introducing Bitcoin ATMs, the crypto user bought and sold their cryptocurrency via the brokers available online who work for commission. But after introducing the crypto ATM, the crypto user can withdraw their money by selling the cryptocurrency at the crypto ATM without any broker commission. It attracts more people to use the crypto-based ATM to buy and sell cryptocurrency.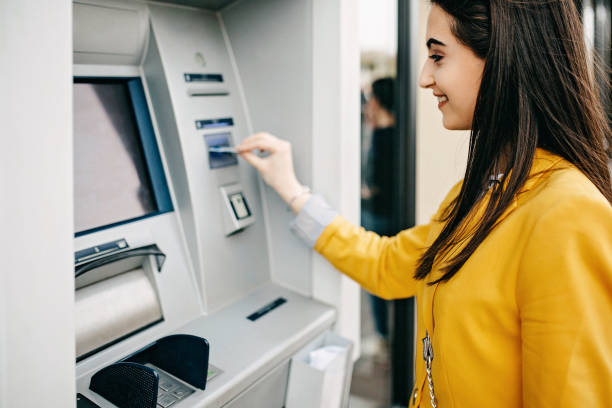 Over 36000 crypto-based ATMs are operating in different locations in the country. The growth ratio of the crypto-based ATM by comparing the past is more than 100%. In a study, it is analyzed that over the above count, more than 75% of crypto ATMs are located in the USA and Canada, as this country has more cryptocurrency accounts.
As the traditional ATM is connected to your bank account, the crypto ATM connects your mobile crypto wallet with the ATM. You can process exchanges by connecting to the internet and making a transaction in real time, similar to traditional ATMs. To withdraw money from your crypto account, you need to open your crypto wallet to process the QR code, by scanning it, your account will be linked with the ATM. Then you can request to sell or buy the cryptocurrency that you wish. You can sell and buy your cryptocurrency by using the crypto ATM available near your location.
 If you are buying cryptocurrency, you need to insert the cash worth of the cryptocurrency. The amount will be displayed; you can scan the QR code to request adding cryptocurrency to your account or by entering account details manually. Scanning via QR is a better option, as manual entry makes some mistakes. If you enter the details manually, crosscheck the details twice. You also need a verification ID to make a transaction using the CryptoBase Bitcoin ATM.